This week marks 10 years since the former England captain announced his move to LA Galaxy. But how did his decision shape soccer in the States?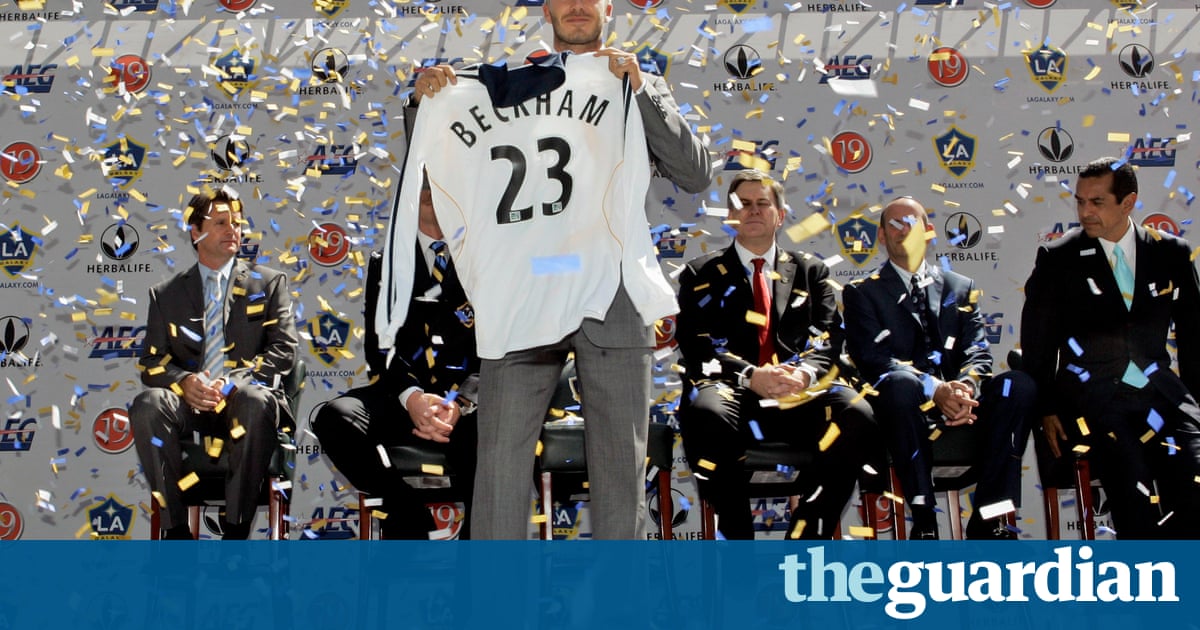 Wednesday marks 10 years since David Beckham confirmed he would leave Madrid and head to California to sign with the Los Angeles Galaxy. Then footballs most recognisable star, he arrived in Major League Soccer with the goal of improving the American game. Beckham promised to make a difference Stateside, but where did he fail and where did he succeed?
Successes
1) He raised the profile of MLS
Like it or not, MLSs profile improved with Beckham in the league. At the time, the midfielder was a global superstar, a status that drew eyes to a league that had, until then, had a low profile internationally.
His arrival and positive rhetoric regarding the league has also heavily influenced other professionals in considering North America as a place to play their football. Whether it was Frank Lampard or Sebastian Giovinco, Beckhams decision to go to the US amid interest from other high-ranking European teams gave the league a certain legitimacy. It constructed the notion that there was something to be built in the US, and that players could earn more than just a hefty salary, something Beckham touched on when he arrived.
With me, its about football, he said. Im coming there to make a difference. Im coming there to play football. Im not saying me coming over to the States is going to make soccer the biggest sport in America. That would be difficult to achieve. Baseball, basketball, American football, theyve been around. But I wouldnt be doing this if I didnt think I could make a difference.
Whether he remained true to that is up for debate, what isnt is that the leagues profile improved with his arrival.
2) He raised his own profile
Read more: https://www.theguardian.com/football/blog/2017/jan/11/david-beckham-la-galaxy-mls
The post A decade on, did David Beckham's move to MLS make a difference? appeared first on Soccer Elite Group.